John Exley Driver Training Archive
Please visit the sponsored links
Sponsored links
Add me as a friend on Facebook!
John Exley | Create your badge

Look me up on Facebook:
John Exley Driver Training Page on Facebook
Add this site to your facebook profile:
Sponsored links
Sponsored links
Driving Schools in other areas
Did you pass your car driving test on or after 1st January 1997?
Do you want to tow a trailer or drive a large vehicle?
More information about towing trailers & driving large vehicles.
B+E Car & Trailer Towing Driver Training / Lessons
Did you know?
In the first year of driving, one driver in five is involved in an accident.
Extra training after your test may help reduce the likelihood of you being that one.
Urban / town driving, Night driving, Dual carriageways,
Motorways, All-weather driving, Out of town driving & rural roads.
If you are going to drink don't drive - if you are going to drive don't drink!
Drinking & driving wrecks lives!
You should allow at least an hour, after you stop drinking, for each unit of alchol you drink before you drive.
e.g. 5 pints of normal strength beer = 10 units / 10 hours before you drive:
If you stop drinking at mid-night and drive to work at 8am the following morning
you could be still over the drink-drive limit!
Learn to drive information from John Exley
former DSA ADI (Car)
Driving Standards Agency Approved Driving Instructor (Car)
Driving Standards Agency is an Executive Agency of the Department for Transport.
Government policy : Safe driving for life : Tomorrow's Roads - Safer for Everyone.
John Exley Driver Training Information
Ashfield, Mansfield, Nottingham and surrounding areas of Nottinghamshire and Derbyshire.
Driving lessons / Driver Tuition / School of Motoring.
B+E Car & Trailer Towing Driver Training / Tuition / Lessons.
Click L Plates to view Site Map / Contents - johnexley.co.uk
Mob / Txt: 07970 539539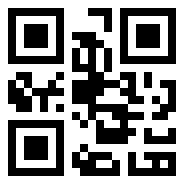 Please leave a message if I can not take your call.
Summary
Getting Moving Steering Gears and Clutch Co-ordination Emergency stop / Controlled Stop Crossroads Emerging from busier junctions Roundabouts Pedestrian Crossings Traffic Signals Hazard Perception Defensive Driving Dual Carriageways Town and City Centre Driving Progressive Driving The Driving Test Straight Line Reverse Reverse to the left Reverse to the right Turn in the road Parallel Parking Bay Parking Theory Test Lesson Practice Test Show Me Tell Me Questions Common Driving Faults Enter and leave the car safely Pre-driving checks POWER Petrol / Diesel fuel, Oil, Water, Electrics, Rubber (tyres, wiper blades) Observation Moving off and stopping. Move away safely and under control, making proper use of the accelerator, clutch and handbrake. Indicator switch MSM routine MSPSL LADA main controls Accelerator gas Pedal Foot Brake Pedal Clutch Handbrake Gear Lever steering wheel indicators cockpit drill mirrors seatbelts Move away Stopping "The official DSA guide to Driving the Essential Skills" (formerly The Driving Manual) Highway code Learner School of motoring road signs mirrors signal manouevre position speed look gear hazard drill. learn to drive learner driver. traffic light pedestrian crossing zebra pelican toucan puffin pegasus / equestrian give way stop sign creep and peep. T-junction crossroads Y-junction staggered junction roandabout, left turn, right turn, reverse, road markings, Nottingham Trams, B+E Car and trailer (incl. caravan / equestrian - horse trailer / plant trailer / boat trailer, etc.) towing training, tuition, lessons. Towing Roadcraft, IPSGA Information Position Speed Gear Acceleration Tow trailer Driving tuition. Driving lessons in Nottinghamshire Derbyshire John Exley Driver Training Driving school in Selston Notts NG16 6FB 07970539539 01773 580550 07970 539539 driving instructor in Nottingham Eastwood Moorgreen Ashfield Mansfield Broxtowe Gedling Amber Valley urban driving rural driving dealing with tractors AMV agricultural motor vehicle farm implements Slow-moving vehicles Mud on the road Night driving Adverse weather All-weather drivng Dual carriageways Motorways NG5 NG6 NG8 NG15 NG16 NG17 NG18 DE5 DE7 DE55 DE75
Merry Christmas Happy New Year
This website is designed & maitained by John Exley
John Exley Driver Training is based at Selston, Notts. NG16 6FB
31xii2016
© Copyright 2003-2016 John Exley